2020-21 School Immunizations Updated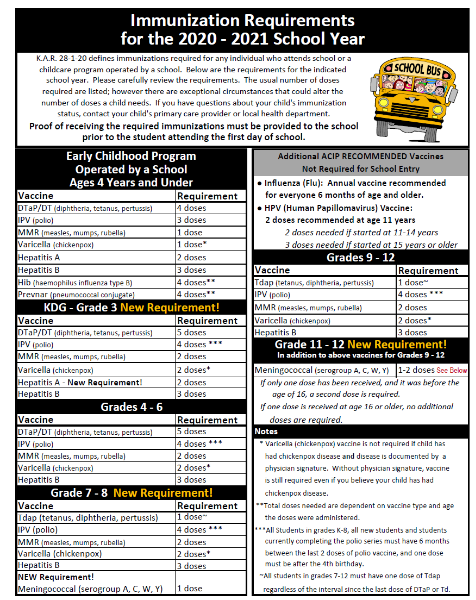 USD 429 Troy Parents:
Please make sure you have reviewed the new immunizations update. Immunizations for all students PreK-12 will need to have been updated by the start of school in August 2020. We would prefer to have these updated and your paperwork to USD 429 Troy by school enrollment on August 6th! Thank you for your cooperation!