THS Kindness Pays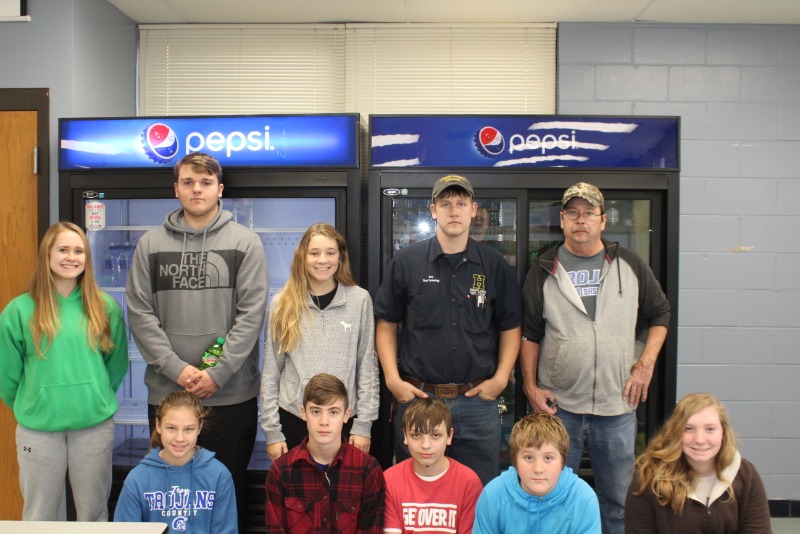 Troy Middle and High School's second "Kindness Pays" assembly took place on Thursday, November 21st. The "Kindness Pays" program consists of designated teachers nominating students who have committed acts of integrity, kindness, and humility during the month. These students' names are then drawn from a hat, and the winning name receives a gift certificate to a restaurant. All of the names will then go into another drawing at the end of the year with other months' nominees.
This month, the good deeds for which the students were chosen included helping put up extra equipment after an assembly and complimenting a stranger that was having a bad day.
The students nominated last month then chose a staff member to recognize. Mr. Brian Clary, custodian, was recognized for his cheerfulness and willingness to help.
Troy Middle and High School would like to extend a special thanks to D.C. Drug for sponsoring the program during the month of November.
Caption for picture: Kindness Pays nominees from left to right:
Back: Sidney Fleek, Devin Masters, Jaidyn Johnson, Kace Keller, Mr. Brian Clary
Front: Sara Houghton, Jason Collins, Alan Jeffery, Donnie Smith, Kiley Drake