Grade 1 Fall Field Trip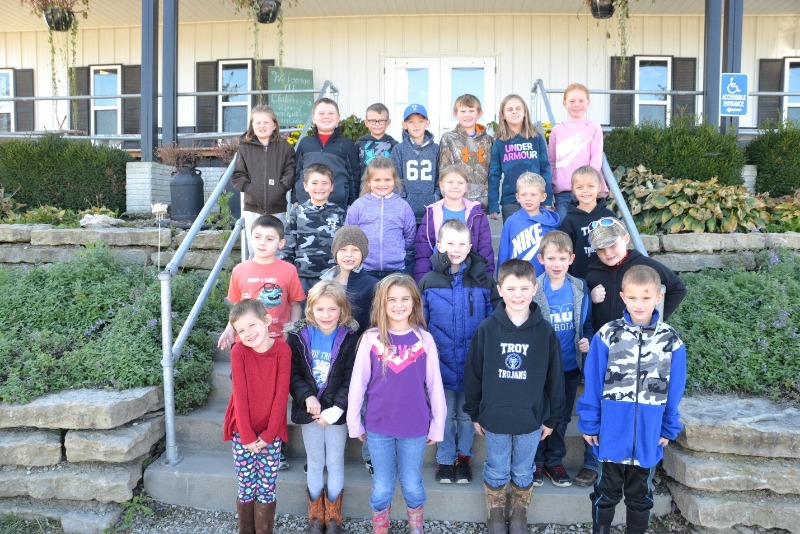 From left to right. Front row: Lela Paxton, RyLee Bembrick, Juliet Trachsel, Logan Uplinger, John McKittrick. Row two: Carson Harris, Kurt Peden, Kidman Snead, Brydan Long, Corbin Clary. Row three: Calvin Oyerly, Timber Moenkhoff, ZayLee Baskins, Bryker Long, Grayson Lee. Back row: Alyxandrea Ellsworth, Westyn Puckett, Ethan Rodvelt, Hudson Smith, Brayden Klaus, Ruthie Geiger, Marley Franken.
On Friday, October 25th the Troy Elementary first graders traveled to Osborn, Missouri to visit the Shatto Milk Company. While there, they were able to tour the facilities, meet and milk the cows, sample yummy Shatto products (including Cotton Candy flavored milk, which was a big hit!), and learn about a large-scale dairy operation. The students also stopped by the St. Joseph Remington Nature Center where they enjoyed learning about nature and animals. They even got to pet a python! The weather was beautiful, and the students had a great day!