February Kindness Pays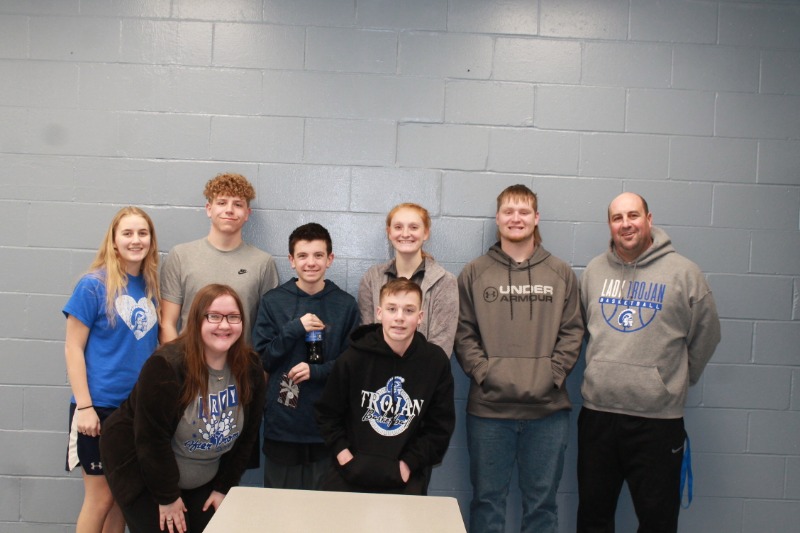 Troy High and Middle School's fourth "Kindness Pays" assembly took place on Wednesday, February 12th. The "Kindness Pays" program is when designated teachers nominate students who have committed acts of integrity, kindness, and humility during the month. These students' names are then drawn from a hat, and the winning name receives a gift certificate. All of the names will then go into another drawing at the end of the year with other months' nominees.
This month, the good deeds for which the students were chosen included being kind and helpful to referees during a sporting event and exhibiting positivity toward underclassmen.
The students nominated last month then chose a staff member to recognize. Mr. Derek Jasper, physical education instructor, was recognized for his integrity, kindness, and impact in students' lives.
Caption for picture:
Kindness Pays nominees from left to right:
Back row: Abby Parks, Keaton Neumann, Tyler Jenkins, Morgan Masters, Jacob Moore, Mr. Derek Jasper
Front row: Taylor O'Connor, Braxton Franken