Parks and Williams Complete E2 Leadership Conference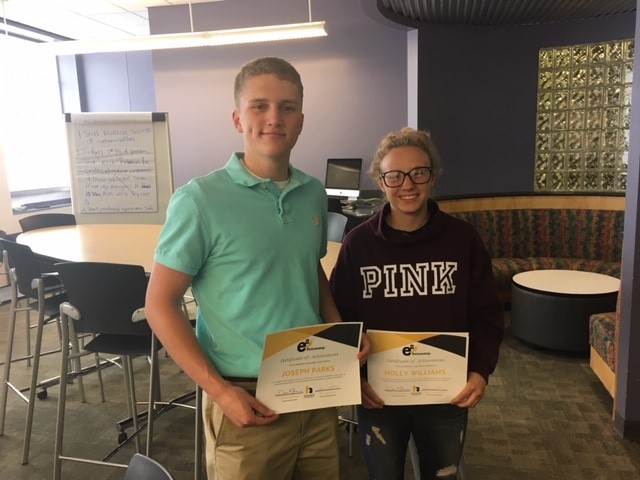 Troy High School Juniors Joey Parks and Holly Williams attended the final session of the e2 Fellowship Conference in St. Joseph, Missouri. The students were presented with an ethical dilemma by and even ate lunch with Bernd Eichenmueller, former Vice President for United States Operations and current Global Head of Bioprocess Technology Shift at Boehringer Ingelheim Animal Health. Eichenmueller discussed the importance of soft skills (communication, teamwork, and critical thinking) in the workplace and gave advice to future leaders.
Caption: Joey Parks and Holly Williams receive their completion certificates for the e2 Fellowship Conference.