Parks and Williams Attend e2 Fellowship Conference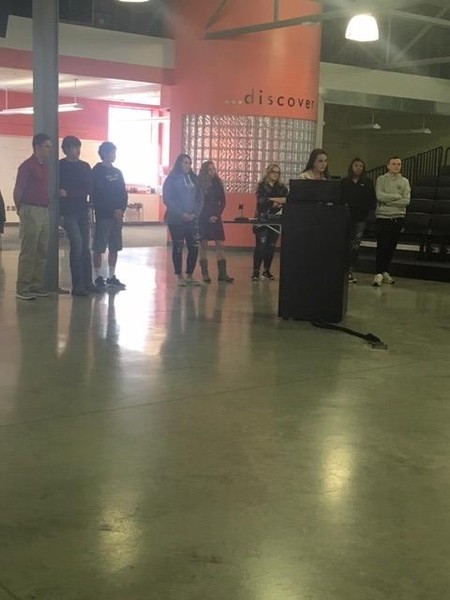 Troy High School Juniors Joey Parks and Holly Williams traveled to St. Joseph, Missouri for round two of the e2 Fellowship Conference. They were part of a team of students that presented changes they would like to see in our region's education to the Heartland Board, a quartet of former educators and current entrepreneurs. Changes the presentation included were localizing education and changing the culture of homes around the region to help the schools thrive.
Caption 1: Holly Williams (center) and Joey Parks (left) help present information to the Heartland Board.