Kansas National Guard Visits THS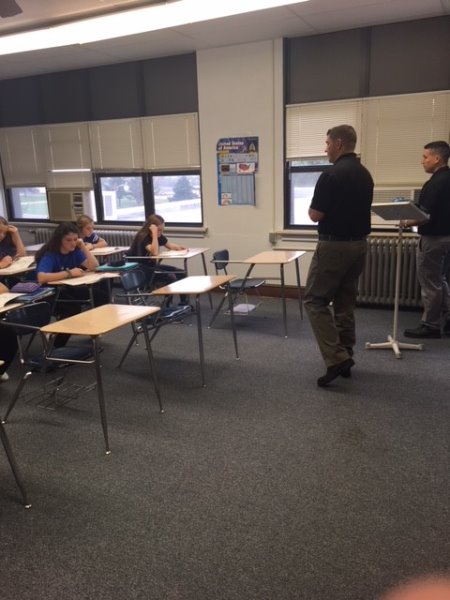 The Kansas National Guard visited Troy High School today to discuss bullying and respect with students. The main points of the discussion were integrity, honor, and kindness. The students were engaged and learned many valuable life lessons from the experience.
Caption: Students listen as Sergeant First Class Dale Bart and Sergeant First Class Ben Aldridge discuss respect, honor, and discipline.